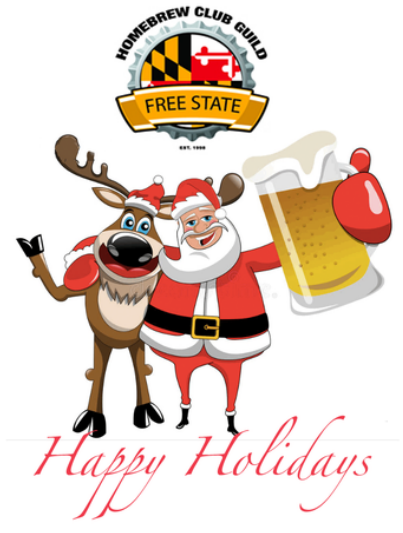 Ticket sales are open for the 2019 Guild Holiday Party @ Heavy Seas Brewery! Saturday December 7, 2019 from 6:00 – 10:00 p.m.
The price of the tickets $25 are still inexpensive with the proceeds being donated to our selected charities.
Club Happy Hour
Watch as Guild member clubs battle it out to win the "Door Prize" awarded to the best club table at the holiday party. Participating clubs will have a table to decorate and serve their beer and food.
Bring your homebrew to share we'll supply the tubs and ice!
Charity Raffle
This is our largest charity event of the year. All proceeds go to the following charities and initiatives:
Thank you to all our donors: